Objectives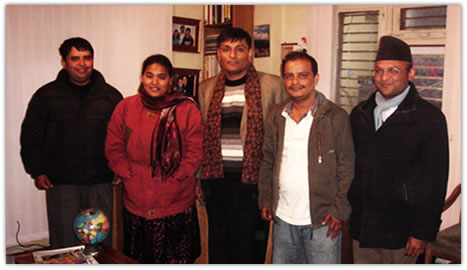 To educate and increase awareness of issues facing the Foundation's targeted groups, tribes and other minority communities.
To commit to ensuring special protection for the most disadvantaged groups especially the following: Children, orphans, victims of conflict, victims of disasters, victims who face extreme poverty, all forms of violence, exploitation, and differently abled people.
To study and prepare documents on socio-economic status, culture, religion, heritage and language of ethnic / Indigenous people of Nepal to create resources to target specific needs.
To organize workshops, seminars, and interactive programs that promote the well being of poor, impoverished Nepalese children.
To generate income and skill development activities (on agriculture, cottage industry and forestry) that focus on rural development.
To improve the economic status of Nepali communities.
To develop local basic infrastructure services within Nepal.
To enhance self-esteem, loving and harmonious relationships.
To provide the basic support in the following areas:

School scholarship: to cover the basic educational expenses of poor or orphaned children, and school age victims of conflict.
Charity Support: to provide financial support for medical treatment of poor families who are affected by different types of diseases.
Health Camp: to provide the routine health services to the poor and rural people of Nepal.
Disaster Relief: to provide immediate relief for disaster victims in Lalitpur, Nepal and surrounding districts.